you guys are so fukked
diversified but so fukked
Imagine a future where all fighting could be done with machines. The government would no longer need soldiers man enough to brave combat. The government would also no longer fear patriots who are willing to fight for their country and living as veterans within the nation's borders.
Imagine patriots hacking those robots and turning them on their masters.
I have been hearing from some in the military that they are being forced to swear allegiance to the president or be forced out of the service . Am I wrong I always thought we swore allegiance to the constitution. Buy swearing allegiance to the president I feel that is a big step toward tyranny.
You are not wrong and yes, this new oath has been administered for a couple of months now, they are even doing it with the NG here. The old oath:
Wonder if the new one reflects historically
https://www.jewishvirtuallibrary.org/the-fuehrer-oath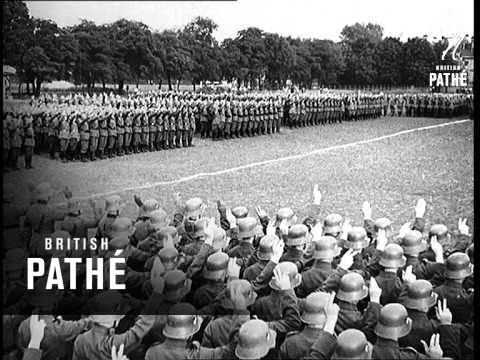 I think the current oath has been in effect since 1962.
I don't know I was talking to an NG guy a month or so ago and he told me he had to swear a new one to the President at his next weekend.
I know the one I swore is still in effect.
An enlistment oath to the President has existed since 1789, when it was in two parts:
"I, A.B., do solemnly swear or affirm (as the case may be) that I will support the constitution of the United States."
"I, A.B., do solemnly swear or affirm (as the case may be) to bear true allegiance to the United States of America, and to serve them honestly and faithfully, against all their enemies or opposers whatsoever, and to observe and obey the orders of the President of the United States of America, and the orders of the officers appointed over me."
What's new is the investigation into political affiliations.
I believe that was the oath for officers
and I think this is what started all the new oath crap.