Are younsure its not a man your talking to lol if thats your flavor of things nothing wrong with that
Parts are all nice and cleaned up plus a little bit of Lucas Gun oil to make sure they don't trust after being washed and kerosene
You should sell that as a "Buy, Build and Bury" kit!
Come to think of it, that's no joke.
I know it's been a long time since I've done I update here on the project. So I give to you a little snapshot of what I've been working on. This is the receiver from recreatorblanks.com and it turned out pretty well. The quality is always Stellar with them even though there is a little bit of a wait. High demand for a great product is to be expected with them. The parts went together pretty well with the front trunnion and the rear trunnion worked out pretty well. It's a little bit off center for the back portion, but it's to be expected being made for war production and not for quality. With some tooling I can make it fit and work. Is it going to be a very tight and strong build and the weight of the receiver alone shows that this thing was meant to take a beating and keep on ticking.
Now my journey is to make sure that the fitment is correct also doing engraving work because this was an unmarked kit for the most part other than size and which was all perfect fitment of number 2. So I'm going a little fun doing the country of Yugoslavia engraving on it and it should work out pretty well. I'm looking at getting a KNS piston from knsprecisioninc.com to tame some of the gas that is going to be coming out of this thing. The Barrow I purchase has concentric threading from AK-builder.com set a time of if you need some parts for your own AK builds and let him know that black and Brass since you their way. I have probably a month left to wait for the PBS suppressor so hopefully that comes in and has a nice quiet and civilize shooting
If you have any questions let me know and then comment section and I'll be able to answer your question with the best of my ability as soon as possible.
Well folks, its been a minute with the weather and the cold but I'm back at it again. So far today was productive got in and made it half way through.
So far everything turned out pretty well with doing the build. It was fun to see the quality of the engraving done by lazerworx LLC after getting it cleaned up from the rusting. So I kind of semi assemble the parts on the table and get an idea of what I'm dealing with. This was going to be a project that was going to take some time and elbow grease.
The first thing that was going to have to be done was cutting the access pins and safety selector. Being as he's one of the most important parts I want to make sure I got it right the first time. I use my trusty Bridgeport Mill that my friend has. The tried-and-tested proverb many hands do great feet is very true. With a second opinion look on my work to make sure that i'm not too exhausted or in a rush got things moving along pretty fast.
Moving forward we got the tools out and started doing the Milling. A note to self that hSS bits or high speed Steel it's not the best when dealing with hardened steel that is great quality. Immediately removes to carbide bits and the work continues smoothie without a hitch
Thanks for coming along pretty well the process of getting everything in place was moving along nicely. The biggest pet peeve about Kalashnikov rifles and their varying is the fact that they tend to have accuracy issues. What I've learned is having a good headspace as not loose and doesn't allow the round to just wobble its way in and out as it pleases has you did me great results on the Range. Headspacing is key and don't skip out and don't rush it. There's a lot of back-and-forth between pressing and pushing the barrel out to get position rate so that I had a tight headspace. Once that was done we went about Milling out the barrel pin and it was flawless as usual. Look at my previous videos for a visual reference of a seamless drill
On a side note is very important that you have a set of go and no-go. Important fact when trying to set your headspace use the go gauge for his tight tolerances. Once this is done and it's partially closes on the chamber you can then use a real round 2 make sure that it will close completely when the bolt is locked into the barrel. You can then go back and use the no-go need to make sure that it all works out to which if you did step one and two step three is kind of unnecessary but for self satisfaction it's worth it.
After the headspace was done the barrel pin was cut and I went ahead and start pressing on all the other accessories to it
After going through all the drama and using a mallet plus a adjustable wrench to tighten up a few things. The final results was pretty nice.
I know I know, is not finish it and everyone wants to see the finished product. So I threw on the receiver and the three port Muzzle brake from meridian defense. Many of you have seen the RPK so you have idea of how it's going to look in his entirety. I just wanted to change a few things and a bit of my own Touch of Kalash and Brass to it.
When it's all said and done this is a rough look of how it will be after the construction is complete. Another change that would be the addition of a suppressor and maybe a drum to go with it. If I was to be honest with myself and if I have the money or sponsorship it will be a gift from God do you have a Burris BTS 50 thermal rifle scope to pair with it.
Well that's all I got for now and I'll keep you all a up-to-date next week when I get back to the shop and a few more pictures along the way. Also if you know somebody who doesn't mind gifting a Burris thermal scope by all means let me know. Until then yawl leave a comment if you have any questions.
Winter projects are always fun
I haven't started mine yet but I've been feeling the itch
I don't have a shop at the moment to work In because of moving but once I do it's on
sometimes you have to be like nike and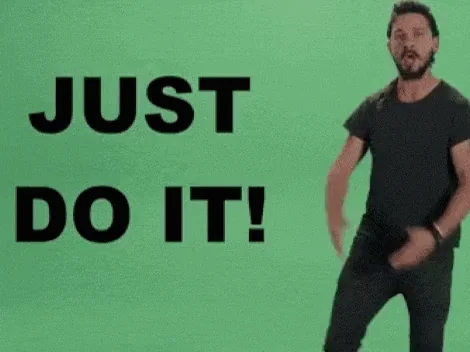 Thought it would be nice to show yawl the build upright. half way there and still going.
"Be who you are and don't be afraid of show the world who you are, never hide"
you com'in out bro?
My roasting nominee!
I'm a American gun owner and I plan on being around for a long time. Not settling but get back what was given up long ago
Well gentlemen today was part 2 and my oh my it was a bit of a challenge. I didn't think that 1.5 mm of heat treated still will be such an issue. But we made great progress and I got some show-and-tell for y'all.
If I would have to say you definitely need to use carbide bits to get through this re-creator blanks receiver. I swear the owner snuck into Russia and stole the formula for Stalinium , because it was fighting me the whole way. But I got the best of it with the tools on hand and progress move forward.
After all the holes were drilled out and ring it was test fitting all the rivets in back to fitment to make sure they are workable. It sounds easy when you watch it but man it was a pain using a reamer and a deburr tool, plus a motorized Dremel tool to help the process along the way.
Working on it to crush the rivets was a bit of a fight due to the fact that I'm working with a bulge trunnion and the receiver. The rivets did not want to cooperate at first but like the KGB it requires some persuasion
the end result was very clean and Factory looking rivets that were crushed to pacification.
The hard work paid off so once this is all completed and a little bit of cursing and with all in this one. It will look like it came off the factory line.
I thought that there will be a issue trying to drill out the safety selector home for the AK platform. But in truth I got a clean and precise hole that hold a nice tight fit to the receiver itself. Giving it the factory look in a very tactile and Audible sound that is classic for the platform. Having the right tools on the hands and jigs to help ease the issue of making precise cuts and drill points is golden. Also the barrel is chrome-lined from AK Builder. They may great stuff and our time Lyon shipping it out as well. I lucked out with a barrel that had concentric thread so this is going to be a host for the dead air Wolverine pbs-1. Great guys all the way around and made an awesome solution for the AK platform and other combloc variants .
Just wondering if anyone has any question while I go down this journey?
This one is going in my collection bin for now. if I build a second one and parts are available then maybe
I would but then what am i going to use
currently in the process of upgrading and replace some parts. things wear out with time so it has to get down. if you found me a sponsor then maybe
I all seriousness If you have a machine shop that you can do and use there tools with a few of your own then it would make things a lot easier to build. @ZEKESHOOTS has a great series of how to build at home with the minimal amount of tools to do the job. I learned a lot from him and it save me some pain in a learning curve to work with parts.