Anyone heard anymore on this?
I wasn't aware of it but quarantining the ill has been practiced in the past. Quarantine the ill away from the healthy seems to have a history so if the kids were healthy with negative tests then I would say a reasonable parent would be okay with the separation
So the way I see it. (My general opinion only) is that children belong to the parents. Not the state.
If the parents disagree as to the threat (virus or otherwise) to their children, that may be a case for the courts. But CPS, employers or "concerned" citizens need to mind their own business about something that might happen.
Sometimes I think people enjoy living in fear. But I guess I'm just old and confused.
If both are sick then will they still take the kids?
With something this contagious there's a good chance both would have it.
Very interesting article and cases. Some of the cases sound more like an ex spouse using the pandemic to continue custody and visitation fights
If I get sick, so be it. But I don't want to expose my kids. One of my fears is if my wife and I both get really sick at the same time. How would we be able to feed the kids, change diapers and take care of them if the disease keeps us bedridden or hospitalized? At the same time, if Family Court is closed and the state puts them in foster care, how would we get them back once one of us recovers?
Like chicken pox, expose them to the virus that can hurt them later.
We dont know enough about the longterm effects of this virus. They say it might cause longterm heart and lung issues though, its not just a respiratory virus. I do think the left is being over dramatic but we just don't know what long term damage looks like. I would rather not be the guinea pig anymore than we already are, ymmv.
They are starting to see cases of children getting the corona virus, then a few weeks later (when they think they are recovered and safe), coming down with inflammation of the cardiovascular system (similar to Kawasaki disease). Still rare, but earlier they were claiming that it looked like kids weren't in any danger of even getting the corona virus.
Having been able to guide you to Vanderbilt's X-ray lab, the area next to the blood work lab where they would draw samples, the cardiac clinic, and probably some other interesting areas of the hospital, when I was 7 years old, I may be a little more sensitive than the average person, to the idea of kids being in danger of long term issues with their heart.
Not something anyone wants to hear,
however so far I don't believe there's even a real test, not when a jackfruit tests positive
I do believe there's massive fear mongering
The sky is falling, its going to fall on you, and the kids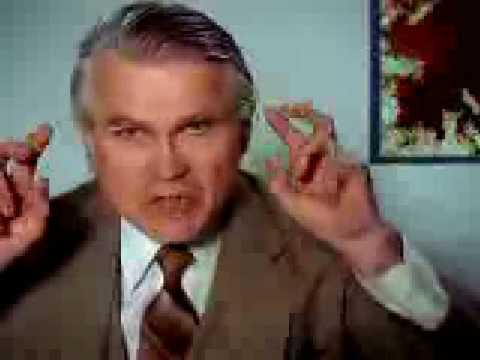 There are multiple tests, and each test has it's own level of accuracy (separate levels of accuracy for false positives, and false negatives). From what I've read, the tests made in China are absolute shit, as far as accuracy goes, but some states have bought the Chinese tests, because tests were in short supply and the Chinese tests were what was available at the time. Once a state has spent the money, they aren't going to admit they got cheated and throw the Chinese tests away - putting them back at square one in the testing process.
That's what I hear, tests, vaccines, masks, ventilators,hospital beds all in short supply
Quick coordinated reactions concerning the economic health/prosperity of the worlds population… over abundant supply of that.
Unfortunately, coordination has been one of the bigger problems in the government's response.
It became a political issue, so different state governments (and local governments) had their responses influenced by which party their leadership belonged to. There are also examples that appear to be blatant attempts to use the situation for political advantage ("never let a crisis go to waste").
Governments also turned out to be part of the hoarding issue. While health departments and the CDC was trying to decide what to do about creating new guidelines that allow hospital staff to reuse masks that were always intended to be disposable after a single use, a later report indicated that TSA had a stockpile of masks that they weren't really using (due to the airlines being reduced to flying a small fraction of their normal capacity). NYC desperately needing ventilators, was the drumbeat for a while, then it turned out that NYC had some ventilators in a warehouse, sitting unused.
The one absolute truth that a person can take away from this whole mess, is that if you are depending on government to handle a major crisis for you, you are gambling in a casino where not only do you not know the odds, but the house doesn't know the odds.
The thing is, people were exposed and it did nothing to them. We know that. You are not dumb, draw your own conclusion from the data. The Vice President and Dr Fauci had to be isolated as a member of the staff tested positive. They didn't even know.
I agree there is more to learn. I don't get flu shots.
This all sounds like too much like "I'm from the government and I'm here to help you."
I've worked in aviation, off and on, since 1987.
I do have some experience with being told that the nice government man has showed up to help me.
Im the same way with immunization shots. I had convulsions and died (then brought back to life) followed by more convulsions. My sister went deaf at 2 years old and died several times on top of having seizures untail she was 5, all from immunization shots. Im skeptical of follwing the government s advice too much, those same guidelines actually killed me.
I read about the recent report of kids with life threatening symptoms akin to Kawasaki disease and toxic shock syndrome. Most are in the New York area, which we all know has born the brunt of coronavirus cases. Interestingly enough, the kids tested negative for Covid 19 but positive for the antibodies. Doctors surmise they had Covid 19, then got rid of it, and now for whatever reason developed these new symptoms afterwards. There have been reports of similar cases in Europe if I remember correctly. Kind of scary to think about for those of us with kids.