Yep the 'Mark' will require cashless society.
Digital currency is the wet dream of the banking clan, and thus by extension their pet politicians and corporate sycophants. Unbeknownst to most, because it is a well kept secret, digital currency devours more energy in its creation and maintenance than conventional currency. The truth is that the populous has been conditioned to see currency as real, when it's just a fabrication.
Price discovery is what drives markets, and what assigns value to those Munden Custom Vaqueros. Banking Clan types, and their enablers have always hated this, and attempt to control it through currency manipulation.
Unless some new and highly productive energy comes to this world on the cheap, digital currency will be only an also ran.
If run by the banks I'd not reply,
Digital currency is not a catch all phrase like so many use it as, what is being offered, and subsequently has banks fearful of is a trustless banking alternative, where they are not needed, nor can they control or manipulate, yes, they are working to cut in on the dance, in the meantime
arm up on knowledge
Governments are trying to stop 'Trustless' DeFi. Even through manipulation. Much as they have done with gold. Not just by joining the party with their own version. I am all for it myself. I am still trying to learn if the Banks and Government can be reined in and be made fully accountable by blockchain in all of it's forms.
Disagree.
Digital cannot be decentralized, it is a heavy handed top down affair. I believe it's quite a mistake to assume the picture of the digital landscape as presented by pundits et al, is anything close to accurate.
No currency carries full independence from the entity that sourced it, especially one as intrinsic to the global system as digital.
If you really want independence and individual wealth security, then you need to develop measurements for such that are fluid and responsive to a wide variety of conditions.
I agree
so we're haveing the same conversation please do some basic research on the blockchain
Theres a ton of info, lots of videos, blogs etc, many can be found that explain "blockchain for dummies" that will deliver the info from a truly simple perspective.
There are at least two big vulnerabilities with digital currency.
One, it relies on the internet, which is mostly serviced by two or three critical companies. If the internet is shut down due to misconfiguration or intentional attack or restriction, we lose access to our currency. As a software engineer, I've observed about once or twice a year half the internet go down for 15 minutes and longer at a time because of issues with Amazon, Google, and Akamai.
Two, computation-based currency is no more inherently valuable than traditional fiat currency. It has value only because people feel it has value, rather than because of inherent utility like land, precious metals, salt or livestock. In fact, it's potentially less valuable once China or any other bad actor obtains practical quantum computers. With quantum, it is possible to crack hashes quickly, which would make https and RSA useless, and potentially other security tech as well, including blockchain.
On the other hand, FileCoin caught my interest, because internet-attached storage addresses both these problems. First, it is a peer-to-peer technology and not dependent on big internet companies for hosting infrastructure. Second, it has inherent utility, and the FileCoin currency is backed by that utility, much like the dollar used to be backed by gold. Even if FileCoin got cracked, a successor currency could leverage the existing hardware you own and your investment would be protected, just as if the dollar got ruined, but you kept your gold. Your gold would retain value under any successor currency, and in the same way, your internet-attached storage would retain value under any successor currency you wished.
BTW, move this to a new topic?
It's fine with me if you all wish to move the internet money discussion to its own thread. I don't really get why R. here thinks I need refresher courses, other than the fact that I don't agree with him, or anyone for that matter, who assumes that digital currency is somehow decentralized and democratic.
I 100% agree, ISP throttling can just as easily become ISP off, and how do we combat that?
However, being shut off from an ISP is no different than being on any blacklist, banking and credit blacklists already exist, the threat is no different IMO
You should be handling their PR, I've had a minimal amount of FC in my portfolio in the past but none currently, I looked and it does not come across as strong on the coinbase listing, though the price reflects strength, I will revisit on my next purchase day, thank you
And… can be added to a digital portfolio
https://www.kraken.com/en-us/prices/paxg-pax-gold-price-chart/usd-us-dollar?interval=1m
I like how you asked but if you think its needed, off topic etc, just go for it
I don't think you do, I think you don't know at all, not many do, its new, the printing press was once new as well, this will add a higher percentage of value than that did IMO to society
I cringe every time I hear democratic/acy, we can start yet another new topic on that too
How do you see the block chain as being centralized, where's the center?
Would you see a Bank of America branch in space?
Can I learn more about digital currency?
Yes, I have more to learn.
Is digital currency the hallmark of a centralized structure of control?
Yes, it most certainly is.
Is this something to be concerned about?
Depends entirely upon one's point of view. There are obviously many in America today who find freedom, with its necessary qualities of individual focus and personal choice, to be a barrier to their own lust for power and profit. No better example of this can be found than with the sad remains of what once was the medical regulatory complex in this country. If one adheres to this perspective, then digital currency can't gain ground fast enough.
Since, at least in the short term, this is the way of the monied interests, I would fully expect those who value nothing beyond personal gain to climb aboard and ride this wave.
However, if one believes the salvation of humanity lies in personal responsibility and experience, one absolutely must view all digital currency, with it's opaque and centralized source, as accountable to something else beyond the purview of the individual. Cringe if you will, but there is much more to money than a medium of exchange. As the representation of economic activity, it carries with it implicit political and social significance. Ignore such at your own risk.
My personal one is two fold, one is entirely as a prep for when the hammer falls to not be caught like a deer in the headlights
Two is gain, I sat on the sidelines in 2017 when bitcoin was 1k, had an account but invested nothing, five years later it was at 63k
???
Ok, lets dismiss DeFi all together, call it a sham and sweep it under the rug
now that we've done that, where do we go from here?
Where we go from here depends upon who "we" are. Truth is, every empire eventually destroys its own currency. It must, because this is the only way that more polarizing manipulations can be accomplished. This is the reason why we see the rise of digital currency, and the attempts to replace all physical money with facsimile.
When Rome destroyed its currency, and it's middle class, money still had value due to the metals from which it was minted. Thus, the empire could continue economic activity due to price discovery of precious metals. Digital currency has no such ground to build upon.
Since the closest measure to dc is the energy required for source and maintenance, which itself is rendered ephemeral by the manner in which energy is currently, we get no closer to any common standard by which to discover value, than the artificial standard of various rigged mediums of exchange. Yet what Game stop showed us all, is that there is no price discovery in such mediums of exchange.
For someone who qualifies as an investor, or a philanthropist, rigged exchange is simply the means by which legitimate activity is destroyed to release its capital.
Of course there is real damage being done on the other side of this program, but such is intentionally ignored by the Krugman types.
The place where genuine wealth is created is the place it is stolen from. This is the world dc seeks to expand.
True value always rests with the tangible, thus, going back to our Munden Vaqueros, true price discovery would establish the actual value of those customs. Thus, the simple statement that the creator of tangible items creates wealth is ultimately the apex of any economic endeavor.
Now that most Americans have been robbed of their wealth, and their ability to create it, the real question of where we go from here depends very much upon where one's loyalty lies.
The missing word in energy is measured.
How energy is measured.
There is no physical money.
Any federal reserve notes in your wallet are evidence of debt, we live in a debt system, it operates on credit,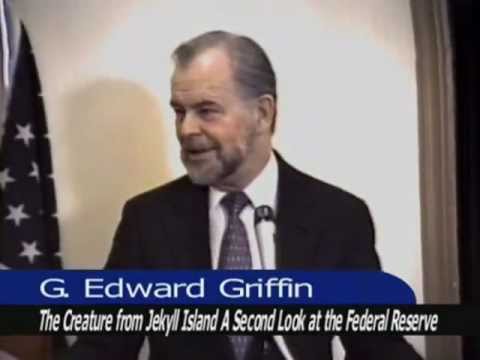 The answer to where we go from here
is here
R., you'll be hard pressed to prove that physical currency is simply debt. For one, it is double entry banking that masks debt as asset, and it is the banking system that has been using debt to grow currency since the 17th century. Currency has a much longer history than either debt based manipulation, and while it can be argued that currency was created for control purposes by civilisations, it is only comparatively recently that debt has been, let's say fraudulently equated with currency.
Debt is a feature of the banking system, a fundamental decision to create momentary surplus through spreading devastation. No end game is written in stone if people decide not to ride it to the end.
search "federal reserve note debt instrument" and hang on, first result
https://famguardian.org/Publications/InvisibleContracts/InvContrcts--08-FederalReserveNotes.htm
When your ready there's more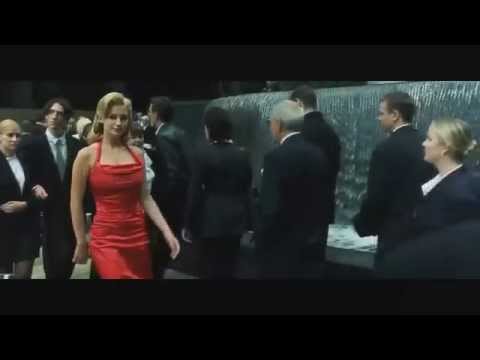 Don't wait to long
June 2020
Today
which is an increase of
Two Trillion , four hundred twenty five billion nine hundred twelve million three hundred sixty five thousand four hundred sixty nine "dollars"
I believe I typed that correct
So, why do I urge others to invest in digital currency?
As a good of question, why does the debt clock now track it
Nice try, but as I've already explained, currency, physical money has a much longer history than any claimed by federal reserve notes. Reducing all currency to redress status is at best narrow.
I've already said that value is with the real, and I've already made the case that no digital currency has any significant measure.
This conversation has become pointless.
Good day my man.
The 7 year increase of 92197.426120114% doesn't convince you either?
(hope I calculated correct)
And if you have no interest I'd have to agree its largely pointless, no worries, I wasn't looking to make a sale, still working to collect my own