@ArmedEyeDoc
"It just showed up, I know nothing "
And your wife bought that story?
Fortunately, my wife likes shooting as well. She doesn't get upset when something "just shows up." She just wants to know if it is too heavy and if it kicks like a 45-70.
Is Robocops 500 BO going to just show up next?
@RedAngel
Like many others on the forum, I have been at this for a while and have an idea of what I want to buy/build in the future. I pick up parts to have spares since things do break. I also buy things when they are on a good sale because I figure I can use them at some point in time. My spare parts pales in comparison to a lot of people.
Just like knowledge of firearms, spare parts are gathered over a long time. Just when you think you have enough of either, something new will shows up.
Don't be disappointed with your current knowledge or number of firearms/parts. The fun part is adding to both. You can only learn so much at a time and, unless you win the lottery, you can't get all the firearms you want at once. I'm sure even @Belt-Fed had to buy his a few at a time.
I wish. Even a friend's and family discount is more than I could afford. I don't think that could "just show up."
I just hope to be able to shoot it one day - maybe this fall.
lol, hadn't bought one in a while. when I can I want the one you have. I want that caliber and that bear creek looks really good.
I finally got this back out yesterday. It was wet and 45°F so I only put about 30 more rounds through it.
I changed the buffer to an H2 because it is what I had. It cycled and picked up the next round every time and held open on the last round like it is supposed to. It still kicks like a mule.
I then changed the buffer spring to a Sprinco Red that I borrowed thinking that would help the recoil. It started having the same cycling problems again so I changed the springs back. I think it may like the red spring and an H3 buffer. I will also change the muzzle device to see what I can do to tame the recoil enough for Susan to shoot it.
I did not try to adjust the aim too much. Every time I shot it more than a few times, the scope loosened up. I forgot that I put that on there for looks and didn't use anything to keep it tight.
Another thing "just showed up" a few days ago.

It has @Tactical_Reviews name on it. He must like me or something. Maybe it was the money I sent him that made him so generous.

I will try to get it out to test it in the near future.
Yes it is. It is smooth as crap as well, and I haven't put lube on it yet.
Awesome, how long before a range report?
Hopefully not long, but it may be a couple of weeks before I get out again.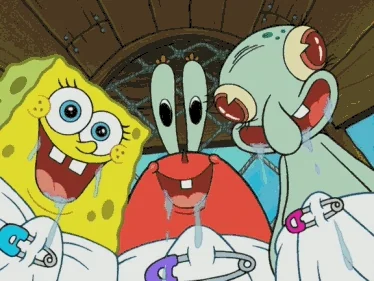 @ArmedEyeDoc that is nice!