Aaaaaah man, really good with the Nestle Quick strawberry powder too…
My beautiful Southern Belle threw together some stuffed chicken breasts for tonight's dinner. Filled with tomatoes, garlic & onion powder, Italian seasoning, pink Himalayan salt, paprika, fresh spinach and chunks of mozzarella cheese then brushed with a light coat of olive oil
At first those looked bread sized, then I realized the chicken would need to be ostrich sized
Lol. While they are decent size pieces of chicken, not quite to ostrich specs
Looks great! Now, where the hell is mine?!
Thanks buddy, well
figured you was full after that great looking chicken dish from days ago. LoL
Yes from one of those kits I posted.
FYI
Have a good pizza shop?
Get your dough there.
Not a bad idea, never thought of that!
I love a good Italian dough under a pizza
Breakfast diinner pizza (i hope, as long as it all dont run off the pan) pre baked a Pillsbury pizza dough, cooked up 1lb thick sliced hickory smoked bacon, 1 dozen eggs scrambled, 5 sausage patties, 1 can Libby's sausage gravy & handfuls of shredded sharp cheddar & mozzarella cheeses. Tator tots on the side…
I'm dieing! Toooooooo much… I feel like a
Little SOB's are gonna try to push me back in, but they'll fail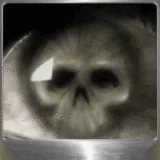 just emailed that to my wife, hopefully, she will get the hint
To push you back in the ocean?