Does anyone know if this guy actually threatened anyone in a way that could pass muster in court?
Since when does that matter? Rioters and BLM openly threaten people on tv
It matters, because that's a high bar. It has to show a particular target and plan, indicating to a reasonable person that he would actually carry the threat out. Context has to indicate a real threat, too.
And if that mattered BLM wouldn't be armed to the teeth threatening people on tv.
These laws only apply to certain people and are overly emphasize d on others.
They don't play fair, but we can't claim that as a defense unless we consider (constitutional) law to have weight ourselves.
I say let the guy get nailed like this then use it as an example against BLM
I can't think of an example where "sacrificing a pawn" from a weakened position actually worked in warfare or politics.
When Israel gave up land to prove a point that it would be used against them, they were unsuccessful in gaining any international favor. When the NRA compromised those many times, they were unsuccessful in holding the line and stopping future infringements.
I think we can give no quarter. If we compromise at all, the other side will start launching a new attack from the ground they just gained.
I think the only time sacrifice pawns work is if you immediately and decisively take back the exact territory you lured them into, before they establish themselves there.
Well the guy is a racist prick so he would actually do more damage then good for the cause. The cause being winning the hearts and minds of the people, that's the only way a revolution can be won. The left is winning this , btw
I dont like red flag laws but I seen this coming and am not at all surprised. Next the Republican party will be kicked out and treated like commies were in the 50s. This is a hostile takeover from the streets to the SC.
Not the first time this has happened.

I agree these guys are d-bags, but when we allow the government to deny someone their rights (however distasteful they are) we are allowing them deny everyone's rights.
I saw the title to this thread and thought it's gotta be about @Belt-Fed.
.
.
Then I remembered he ain't got no guns so…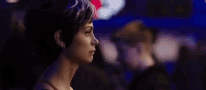 I don't like human races in general. Even my own.
Some individuals are tolerable. In small doses. Like all you guys, of course.
Just stay off my lawn.
Nope, couldn't have been me.