Is anything as it seems?
Or all just about what we make it?
Happy resurrection day to those who know him and Happy Easter if it helps get the ones who don't yet interested so we can share Christ.
I agree so I say:
JOYOUS RESURRECTION DAY!!!
Great thread. I prefer Happy Passover, I can go with Happy Resurrection Day. My Father greeted eveyone with a joyful "He is Risen!". The expected response was "He is Risen Indeed!
So Happy Resurrection Day! He is Risen!
Happy Easter.
5 For if we have been united together in the likeness of His death, certainly we also shall be in the likeness of His resurrection, 6 knowing this, that our old man was crucified with Him, that the body of sin might be done away with, that we should no longer be slaves of sin. 7 For he who has died has been freed from sin. 8 Now if we died with Christ, we believe that we shall also live with Him, 9 knowing that Christ, having been raised from the dead, dies no more. Death no longer has dominion over Him. 10 For the death that He died, He died to sin once for all; but the life that He lives, He lives to God. 11 Likewise you also, reckon yourselves to be dead indeed to sin, but alive to God in Christ Jesus our Lord.
I enjoy jelly beans, chocolate (rabbits) and marshmallow peeps.
And it is resurrection Sunday, so let's look at the empty tomb. Something us simpleton humans do.
Even with 2000 years of erosion, the eye sockets of the skull are still there.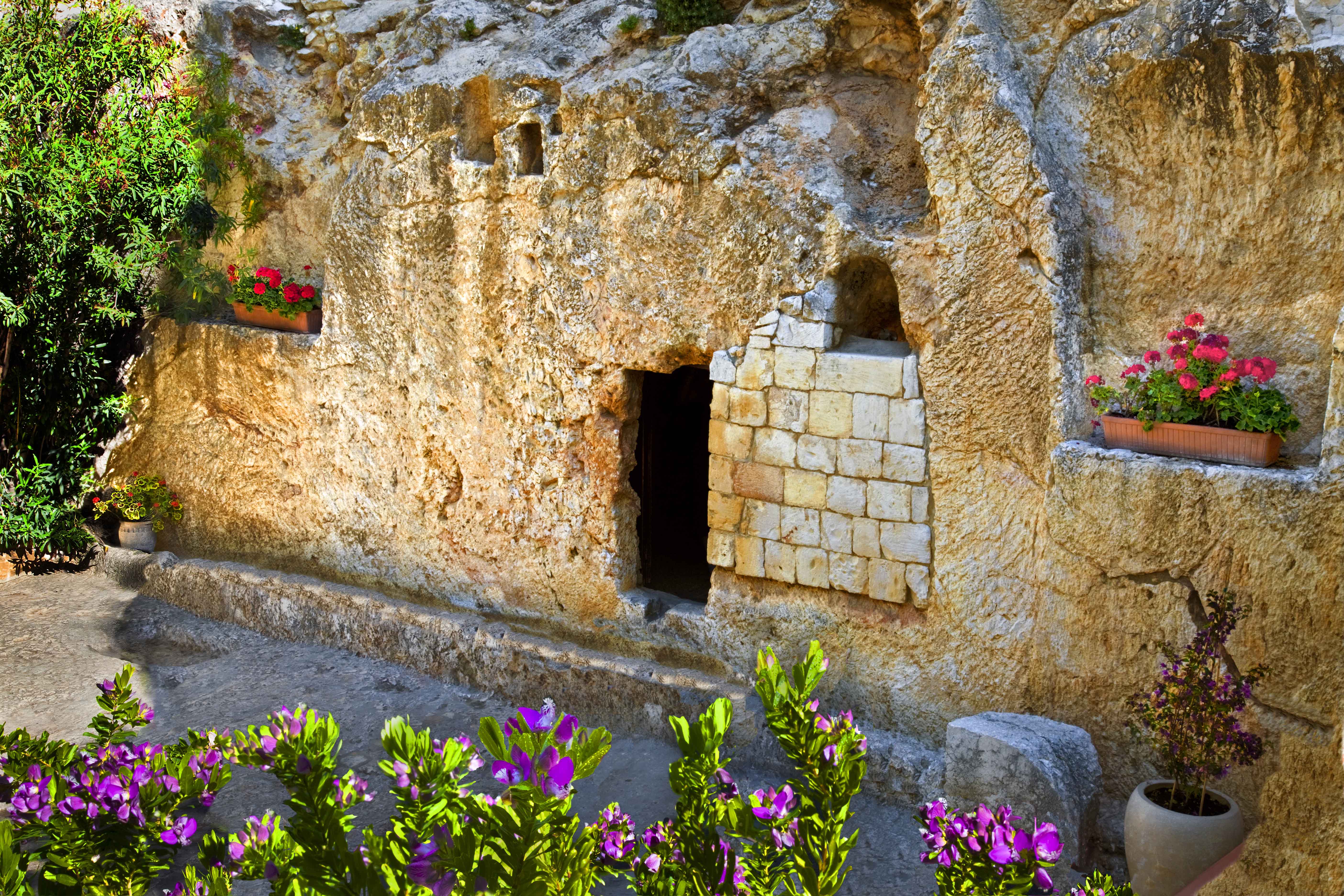 At the bottom is channel, where a circular rock would roll back and forth to seal it. Nothing like a little archaeology. It is a new tomb, unfinished, hewn from rock. And I know all of you are smart enough to ignore those that make up numbers on the age.
After I started reading the Bible some years back, I realized many things that many never mention. The last supper is passover. Passover is foreshadowing the cross and our salvation.