Found in a local Cabela's Bargain Cave with 20% off the already reduced price - if it only saves on round.
Targetize - NEVERMISS AGAIN
https://targetize.com/
has a motion sensor to track muzzle movement
alleges to provide instant feedback and corrections via a App
as the side box says
Train
Track
Share
Targetize - a lightwieght (>1oz) training sensor - helps beginners through advanced shooters hone their pistol tecnique and confidence. Instant analysis and corrective feedback is provided through the free Targetize App, allowing shooters to track and improve accuracy, stability and precision over time. Works with live fire, dry fire and even has a CO2 fire option.
Has three choices - Practice , Two in One and Quick Shot
Instruction suck but are good enough to how to charge, on/off and pairing.
once in the app it is a bit intuitive and easy to understand.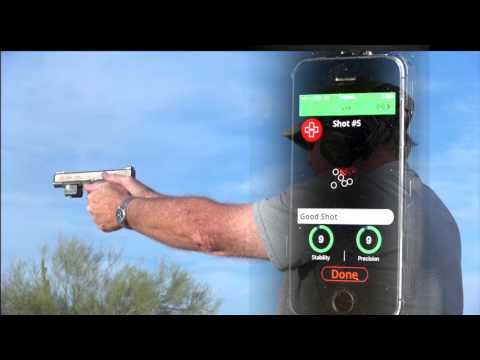 during some dry fire using the P99 ( because of the DA ) and using the Quik Shot you can see the difference between the wife and me (you have 3 seconds to make the shot) - I would be completing the string with a 80 score, where the wife might only get 2 or 3 in the time allotted. However her stressless practice she was a bit more rock solid with less muzzle wobble.
Will be putting it through it's paces in next weekend and be able to compare multi - shooters and experience levels.