Space Force was on the drawing boards for a long time. Some say it already existed.
Maybe. What is this?
Sure they admit the existence of them. Interestingly though they don't seem all that concerned…
Well worth the DL and read. It is unclassified.
I like UFO stuff. I am actually starting to think that they may exist. I was questionable on this topic for a long time
There is something there. What it/they are is the question. If the military is not worried about them there are only a few basic possibilities.
It is us.
It is us from the future.
Not us and we've cut a deal.
Not us and we've been taken down.
The military has given up figuring it out.
If DEWs are being used who is pushing the button. There was a bit of activity before the election. Curious.
Here is an interesting clip: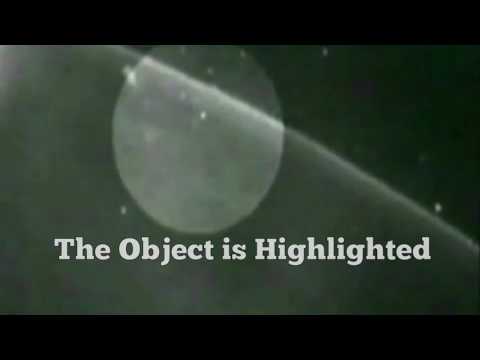 Look up.
Every star is a Sun/solar system
The odds of other beings is pretty high.
The odds they'd want to come to this cluster **** planet isn't likely
Annual moon shuttle race, happens the first week of every sept
where you guys been?
More in support of the theory of Agenda 21 providing the 'motive'. Again these are being recorded on satellite feeds by many people at the same.
Hadn't seen the straight line fire-line before, certainly a completely natural event, just another conspiracy theory, likely Trumper's to blame, or, conservatives
If these weren't being captured by satellite and on fighter instruments, I would give this little credence. The fact that the origins are on Gov equipment is actually a 'just cause' to have a reason to doubt lol. My distrust of the Gov is what happens after a life time of being lied to. Though the fact that the Mockingbirds seem to mostly be leaving all this alone is actually a point towards there being something to it. My jury is still out.
Something is seriously wrong in this country and the world though. I won't go into all of the myriad irregularities and anomalies here. Most here are aware of them. The shear volume of deception and corruption that has been shamelessly displayed over the last several years has to bring the thinking individual to the inescapable conclusion that it is for a planned and nefarious end.
The puzzle is fitting all the pieces together to obtain the image of the beast we battle.
I love my State! We are so ahead the times!
We were the first to have one, and ever since 1994 still the only folks to have a Intergalactic Spaceport on 'Terra'!
That picture is missing something, could you tell me where to find the hill?
@BrianK Lol a 'Little' Wyoming humor.
Here is a better one, from this Descent View you can get a better perspective of our Little Hills…