"Think Of How Stupid The Average Person Is, And Realize Half Of Them Are Stupider Than That" - George Carlin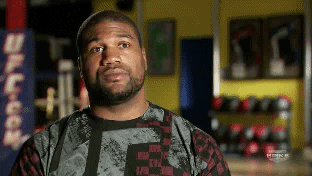 I would say I was surprised but that wouldn't be true . This whole EV thing stinks to high heaven. I may have mentioned this before . But I said something against EV's on another site. You would have thought I said let's quite feeding all the little children or some outlandish thing. All I said was it was unsustainable and the grid could never be built up enough to charge all the EV's and I was berated.
They would need to mine all of the known copper deposits and there still wouldn't be enough for the cables. biteme is an evil moron, so he either doesn't know or doesn't care, but there has to be some expert somewhere far down the food chain who does. The EV push has to be for some other reason. I think it's for control, deliberate shortages outages and brownouts, and ultimately population reduction.
It's a shame, and I wish we could improve renewable and EV tech production proceses to avoid this. I'm all for EVs, not just for environmental reasons but mainly for geopolitical reasons. OPEC is putting the squeeze on us, and with the price of oil increasing, inflation remains high despite the Fed's efforts. Try as we might, we can't drill and pump our way out of that predicament. To make matters worse, the BRIC countries, who recently invited Saudi Arabia and Iran to join, not only hate us but want to dethrone the dollar. If that happens, some claim we could end up having to pay double or more for a gallon of gas. If EVs will or could dethrone OPEC and make them choke on and drown in their own oil, then all the better and good riddance to them.
But alas, gas alternatives still pose quite a challenge for us.
That is not true what happened was their offices were allowed to be moved from New York to London were OPEC then was unregulated and free to do as ut pleased. London in and of itself is for all intents and purposes is independent of regulations in England so therefore they have been allowed to run amuck on everyone with their greedy little schemes.
EV's are a dead end . 1 in every 5 new EV owners sell and go back to I.C.E. because they are not feasible.
Yes we can and we did !!
During Trumps administration we nearly stopped ALL foreign oil purchases because we were producing more oil than we had in over 50 years.
Dems just need to get out of the way and stop holding everyone back.
Joe Biden is the reason the Bric is happening . He signed a executive order which was simply treason . Stating that the Fed was to seek out a Digital Dollar. Biden and the Dems have been trying to spend the dollar into Oblivion for decades and this last one they managed to do it .
And when these things begin to come to pass, then look up, and lift up your heads; for your redemption draweth nigh.
Luke:21:28
We have enough oil. Trump had us to where we were exporting it. LPG works too. So does bio diesel, so does hydrogen. Hence the thread title. This climate BS is just that.
Bill Gates suggested recently cutting down 70 million acres of trees and burying them to hide the carbon.
Bill Gates is an absolute Monster… they absorb carbon dioxide and give off Oxygen . Guess he missed that in school he just needs to die already . What a monstrously evil man.
Two opposing view points, I'd look into the first one merely as what on earth is perpetual?
The amount of oil we consume in a single day is mind blowing, how can we possibly have an infinite amount of oil?
The one thing I believe we're truly short on is truth.
The only 'unlimited' reliable forms of energy generation is geo thermal, ocean thermal, or nuclear. Solar and wind are a pox on the land, and are not reliable enough. They are also as wastful as other major grid forms of production unless they are used on site.
I am in favor of Hybrids and EVs. I am not in favor of mandatory EVs with 500lbs of 'rare' minerals on board from China, who is building 1000's of coal fired plants btw just to produce EV cars and power them. This is being encouraged by our policies while we kill American industry. This is stuupid.
I am not opposed to alternative energy, I have been a proponent my whole life. For the last 40-50 years homes should have been built with geo thermal heating systems.
The 'war' on LPG is stupid., and I am not a fan of unlimited Fracking. Remember this, 'I am in favor of dirtier air and water' said nobody ever, but what we are doing now only makes sense if you hate America and want to destroy her.
The Vicious cycle…Lie's, power, greed, war, slavery, repeat in any order…
How about alternative transportation?
Municipal parking, and yes, that is what it looks like it is
As far as alternative fuel in the area the choices are, horse drawn, regular and diesel
Time to blow yer mind. We built the Rivian Level lll Charging Station at 10401 1/2 South Clare Ave in Clare MI.
wow, must be for those Tesla's as they pass along the interstate, I've not seen it but seen enough to not want to, some years back when I lived in NY they had those at Target stores
oh yeah I did hear about that plant, my neighbor might actually work at it, why must they tard up the headlights
So thats about what ? 20 tons of so of natural resources mined with fossil fuel and fed by fossil fuel…lol
The EV's arent good enough to make it the whole way huh
seen story about a guy from Canada who bought an EV (Ford Lightning)tried to drive to Indiana or Illinois with his family charge ports werent good enough ran dead and had to get a Gas car to get back home
.
I have the opposing view on EV's I think they are a joke. And the shear fact that people in givernment think they can take away the choice and tell you that you have to buy an EV. Well that there is a tryrant and death to all tyrants!!
Hydrogen is all around us is plentiful and easily the best type of engine to refine.
Natural gas cars butn so clean after 10,000 miles you can drain the oil and its still clean enough to use in you riding tractor…
EV's were chosen because they knew the average joe or lower class cant even afford one or fix one and they knew it would further strain the economy. Its all a plan all a plan.
I am not opposed to them. I think mandatory EVs are stupid.
Free market baby. Hyrogen is all around but requires electricity to crack the H2O molecule.