A lot of public ranges would not let me train in shooting from retention, so I used a SIRT laser pistol instead at home. I was surprised to see how effective I could be without looking through the sights, or without a perfect sight picture, when at close range.
Yes sir that's a good one to pin for future reference
I've read and I've also seen where a 9mm will jam or not cycle the round correctly just cause of the grip of the operator. Even an instructor down here advises women to not shoot 9mm because their wrist absorbs so much recoil that the slide does not function correctly. That's something else to think about in self defense
not much of a instructor, let me guess he suggests revolvers and pink .380s
No he suggests anything other than a 9mm or a .380.
There have been recorded instances of this happening. Most recent scenario was a police officer who got shot in the hand and wasn't able to stabilize his gun properly. Here is a video about it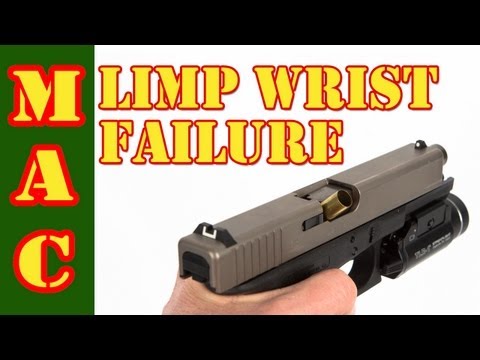 Again not much of a instructor. My daughter shoots everything from a 84 year old FN GP35 to my M17 (and a whole bunch in between, no issues).
And I think when you look a little deeper, the issue isn't the shooter but the gun. When you change out fire components, slides or springs ie: gucci glocks mechanically you are on the knife edge of functionality.
Definitely more of a polymer issue. That's not just glocks but yes. Either way it's only common sense that it's more likely to happen to a woman. I'm actually willing to bet it's happened a lot to people and they chalked it up to a whole different issue or simply wrote it off as a fluke.
I would argue that an instructor that didn't give this warning isn't as educated as one that does. It's most definitely a real thing
I have a Diamondback DB9 that will jam if not held firmly. So small that you have to give it a real solid platform to recoil against.
So the really small 9mm's do require a firm grip for them to operate properly. I wouldn't tell people not to use the small guns. I would train them HOW to grip them properly so they will function.